FUNDECYT-PCTEX The Foundation FUNDECYT Scientific and Technological Park of Extremadura (ES).
Its main aim is to contribute to the social and economic exploitation of science and technology in the region and a better use of research and innovation outcomes.
Among other activities, FUNDECYT-PCTEX collaborates in the promotion and managing of the High Tech Bioeconomy and Circular Economy Incubator in Extremadura, which has been designed to support technology-based business projects aimed at obtaining new high added value products/processes from the natural resources of the region and the use of by-products and waste of agro-food industry.

website: https://www.fundecyt-pctex.es

HAMK. Häme University of Applied Sciences.
HAMK is the only higher education institution in the Kanta-Häme region of southern Finland.
HAMK's applied research produces new and creative solutions to improve the wellbeing and sustainability of businesses and our society. Research combines theoretical knowledge in bioeconomy with practical applications in real research environments. Special fields of interest are for example new solutions for utilising natural materials and compounds, and sustainable production chains that respect the principles of circular economy. Our strengths are practical competence in primary production, increasing value through processing raw materials, and utilizing side streams in the different phases of the value chain.
website: www.hamk.fi
EXELIA (GR)
EXELIA is a creative learning solutions company, based in Athens, Greece. EXELIA offers continuous vocational training and lifelong learning opportunities to diverse occupational and social groups, with a particular focus on digital, entrepreneurial and social skills, based on innovative pedagogical methodologies such as game-based learning.
EXELIA specialises in using digital technologies as an enabling factor for innovation and excellence in education and training, developing advanced educational software, materials and tools such as simulation (serious) games, MOOCs and Open Educational Resources (OERs).
website: www.exelia.gr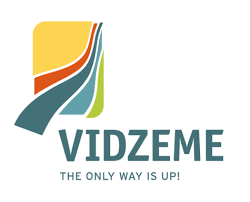 VIDZEME (LV)
Vidzeme Planning Region (VPR) is one of the five planning regions in Latvia whos' mission is to promote sustainable and well-balanced development of Vidzeme Region and to provide effective services to regional governments, businesses, NGOs and citizens for the achievement of the jointly defined development targets. One of VPR's long-term priorities is a sustainable business and innovation environment to help the region and businesses move to an economy that is smarter about natural resources.
By cooperating with several national and international experts, VPR is developing activities such as hackathons, bioeconomy innovation forums, innovation cooperation laboratory and have elaborated an action plan for a knowledge-based bioeconomy innovation ecosystem to foster knowledge-based innovation in the bioeconomy.
VPR is also engaged in numerous international bioeconomy networks like BIOBORD, Transnational Innovation Brokerage System, ERIAFF network, Plan4All, BIC Bioeconomy Platform and BSSSC. The smart specialisation areas, as defined in the region's development strategies, puts VPR on a firm path towards bioeconomy development and making the region attractive for new investments.
website: www.vidzeme.lv
InovCluster
It is based in the Centro region of Portugal and works as a triple helix network for the development of the agrifood sector of Portugal and the Centro region.
InovCluster has around 170 members, 140 SMEs from the Agrifood sector and supports them to foster several areas: Internationalisation, Innovation, Communication, Cooperation, Entrepreneurship and Funding. To reach this, the Knowledge and Technology transfer to SMEs is essential, and is one of the most important activities of InovCluster. Our actual strategy for Innovation support is towards Green and Digital transition and Healthy food. Regarding Green transition, InovCluster develops work on Circular Economy, Waste management and reduction, by-products valorisation, Carbon footprint reduction, and Energy and Water efficiency.
website: http://www.inovcluster.pt